A few days ago, we spent dinner over at our awesome neighbor's house for a little cookout and was reminded -- once again -- that i may yet be able to try on dresses (even though I'm a size 28 waist -- American sizes). Twice now I've been told that wedding dresses don't conform to the same ones used for pants and shirts (and I'm not talking about 2x and 3x here, i mean 0-32 etc.) but since I've never been dress shopping, i can't really confirm or deny that o.O
See, all throughout my childhood I've never been to someone else's wedding. I've never been a maid of honor, a bridesmaid, a flower girl, heck even been a guest at one! (well, at least not one where i was old enough to remember...) and when it finally came time to get a dress for a dance, the only dresses i had were horrendous nightmares I'd post pictures of they weren't currently bursting into flames every time they saw the light of day.
No seriously, these were horrible. Back in middle school we had this geeky little dance for all the surrounding schools (which was like, 12 of them o.O) called "Harvest Moon" which -- the first and only year i went -- was held on my birthday November 15th. So of course i was excited as heck to get to go, even though i was completely dateless. (i went with my best friend Emma and i got to dance with two of my crushes so i was thrilled in the end, haha). But my dress was something from the depths of hell itself...
(Like this, but with more Roses-made-of-lace, Completely Burgundy, and beaten with an Ugly stick until it cried for mercy, and then beaten more just because they
could
.)
Burgundy lace formed giant mumu-esque roses draped over an equally burgundy rectangle tanktop cotton/nylon dress that went just past my knees and ended in a ruffled curtain-y mess. To cover my shoulders was a shawl/jacket/
thing
that was made out of the same burgundy lace but cut so that it hung like rolls of fat in every place possible. It was putrid, but it was a gift from the lady across the street. My mum -- being the seamstress she thinks she is -- tried to fix it for me, but no amount of hemming and imagination could have possibly saved this thing from being grotesque. Needless to say it was burned the moment i got home.
The Second dance was -- dare i say it --
worse.
Our eighth grade graduation dance was held in the school cafeteria and decorated like a luau with leis and palm trees, little umbrellas and pineapples -- all kinds of nifty crap you could buy from your local craft store for a kitschy party.
My dress in my head, was going to be gorgeous. it was going to make me beautiful and make all those boys moving to the school on the other side of town think "wow! we really screwed up not asking
her
out huh!?" except once the dress was done? that statement was repeated, dripping with sarcasm and slathered with humiliating laughter. My mum -- bless her --
sewed
my dress for me. She created the pattern, bought the fabric, laid it out, stitched it together and handed it to me as proudly as she could. I only wish i'd tried it on sooner! This thing was another rectangular tanktop dress of bad fashion sense.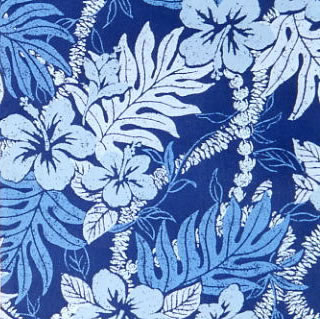 (Picture this, sewn into a rectangle-like-pillowcase shape... but with armholes and a v-neck, and a belt that dragged on the ground... that's my dress.)
Needless to say the night went off pretty disappointingly, and there was no amount of hair curling or makeup that could have made it any better.
"But Mindy! What about Prom!? Every girl remembers picking out a dress from those flashy stores at the mall right!? You must have redeemed yourself there and found something gorgeous!"
Wrong.
As "sacrilege" as it sounds, i never went to prom. Junior
or
Senior. Why? Blame the boyfriend. He had to work those nights... (
volunteered
to work those nights actually, so the boy he was replacing, could
go to freaking prom.
) Cue second fight ever in two and a half years...
I never got to try on dresses, i never got to buy one. i never got to
go.
because what was the point of going to prom when everybody had their dates and you were stuck sitting by the punch wondering why the hell you came...
So -- long story short, I've no idea if sizes are different on bridal gowns vs. regular clothes. But it's what I've been told. I've also been told David's Bridal caters to girls with curves in all the right places (and a few extra to boot... XD!) So I'm going to set up an appointment sometime this summer/autumn and try a few on... but I'm hoping to do a little research on the subject first.
So if
anybody
knows
anything
about dress sizes,
please please PLEASE
leave me a comment, or an email (cakefortwo@hotmail.com) and let me know! It would save me a ton of heartache in the end, lol.
If you've had similar problems, or know
anything
about dress sizes (ESPECIALLY plus sizes!) leave me a note! I'll have your babies. or bake you cookies. or something!
-Cake42